Food Grade Mineral Oil Spray
(100% White Mineral Oil Spray…NSF H1 Registered)
Mr. Clearco is an all-purpose silicone spray. This product prevents sticking, provides slide, reduces friction and is VOC compliant for industrial applications.
View product specs:Click here to view
View MSDS:Click here to view
View SDS:Click here to view
Availability: 12 oz. Aerosol Spray Cans, Minimum order is 1-case (12-cans)
NSF Registration: #133139
Category Code: H1
Product Equivalent: Chevron FM Lubricating Oil Aerosol, Chevron FM Penetrating Oil Aerosol
Finely Atomized, Non-Flammable Spray – Formulated for multipart releases for Injection Molders...Extremely Fast Drying…extended use at 500ºF / 260ºC…VOC Compliant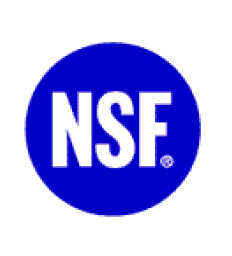 Use: 100% White Mineral Oil… Protects Food Processing Machinery & Parts.
Recommended for applications where Silicone is not allowed.
Formulated for use in Food Processing, Food Packaging, Bottling and Canning facilities
Clearco Food Grade Mineral Oil Spray is a 100% white mineral oil (CAS# 8042-47-5) that protects and lubricates food processing machinery and parts. It is NSF H1 registered for applications where incidental contact with food may occur, and meets FDA 21 CFR 178.3570 requirements.
Clearco Food Grade Mineral Oil Spray imparts an odorless and tasteless durable film that is recommended for applications where steam or water is likely to wash the lubricant from the surface. It is a better product than silicone for applications involving metal-to-metal, as well as for areas where silicone sprays are prohibited.
Food Grade Mineral Oil Spray provides excellent rust protection to equipment, allowing longer spans between maintenance, especially in areas of intense food processing and production. In addition, it is an excellent penetrating oil for equipment and surfaces with dirt and corrosion.
Features:
Formulated for Use Food Processing Equipment, Food Packaging Equipment, Bottling Equipment and Canning Equipment.
Registered with the NSF/USDA as an H1 Lubricant…approved for applications where incidental contact with food may occur
Meets or exceeds FDA 21 CFR 178.3570 requirements
100% White Mineral Oil
Excellent for metal-to-metal applications (better than silicone for these applications)
Contains no Silicone and is recommended for areas where silicone is not allowed
Imparts a durable film that will not wash away from steam or water
Excellent Food Grade Penetrating Spray for loosening dirt and corrosion
Provides rust and corrosion protection for equipment
Prevents food from sticking on conveyors, ovens, freezing trays, baking tins, cooking coils
Helps prevent the adhesion of grease
Allows cellophane, pilofilm, saran, and vinyl polyethylene to move freely over sprayed surfaces
Protects against corrosion and carbon buildup on food sealing equipment
Contains no CFC's or ozone depleting chemicals
Provides lubrication and maintenance for Food Processing, Canning and Bottling applications
Prevents buildups of sugars and food, allowing for fast and easy cleanup
Contains no ozone-depleting chemicals