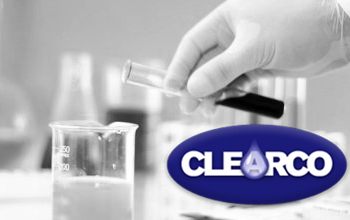 Clearco Products was founded in 1945 by Frank C. Cleary. He started the company with one product, Clearco Thread Lubricant, which eliminated problems associated with high speed sewing. Although we still make Thread Lubricant, things have changed over the last 70 years. In spite of these changes, Clearco remains a family owned and operated business.
Our primary focus in the 21st Century is Silicone Fluids. We offer a full line of PDMS Silicone Fluids, Silicone Lubricants, Silicone Bath Fluids, Silicone Heat Transfer Fluids, Dielectric Silicone Fluids, Silicone Damping Fluids., High RI Index Silicone Fluids, Phenylmethyl Silicones, Food Grade Silicone Lubricants, Silicone Emulsions, Silicone Greases, Silicone Thread Lubricants and Silicone Thread Finishes.
Our commitment is to "make it easy" for both prospects and customers. We understand how precious everyone's time is in this fast paced world in which we live. Being mindful of this, we make every effort, from the moment that you contact us to "make it easy".
This dedication to customer service has made us a world leader in the industry. Today, Clearco Products provides solutions to companies, universities and research institutions in over 60 countries on 6-continents...,we have not shipped to Antarctica but are hopeful that 2015 will present an opportunity!
To anyone looking for a silicone-based solution, please contact us. To all of our customers, thank you so much for your business and look forward to working together in the future!
Sincerely,
Christopher J. Cleary
President
Clearco Products Co., Inc.
"The Silicone People"